Advanced Gaseous Control Series|AI-700
Real-time filter element information reading and updating
Filters are equipped with
NFC

readers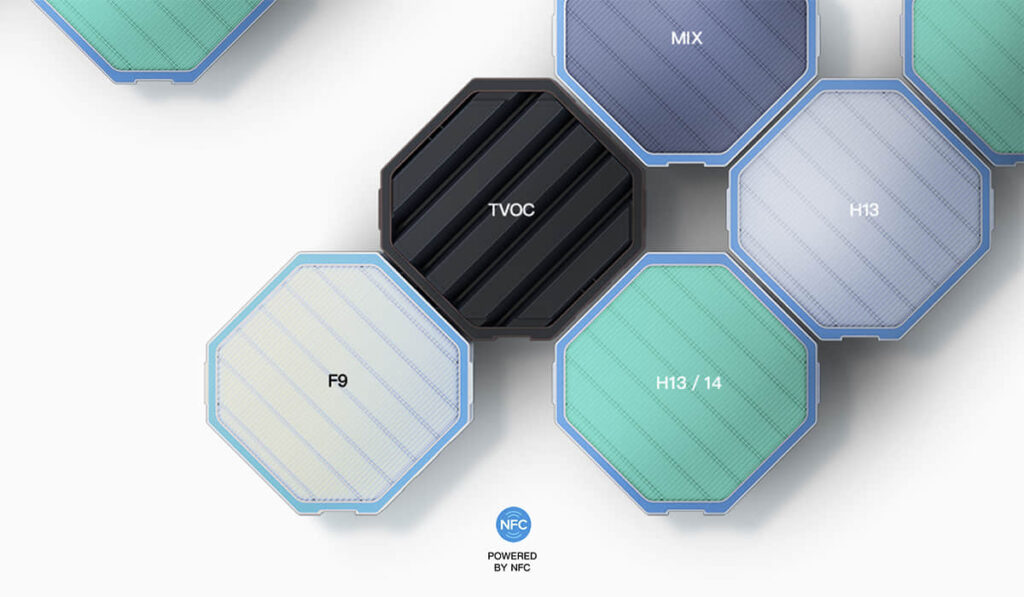 We creatively applied NFC technology, commonly used in consumer electronics industry, on our filter elements, making each of them unique with an 'id' that is identifiable anywhere, and its information is displayed on the 5-inch screen of the machine. If the base filter and the upper H13 filter were misplaced, the problem will be recognized by the NFC chip, which will then give an alarm.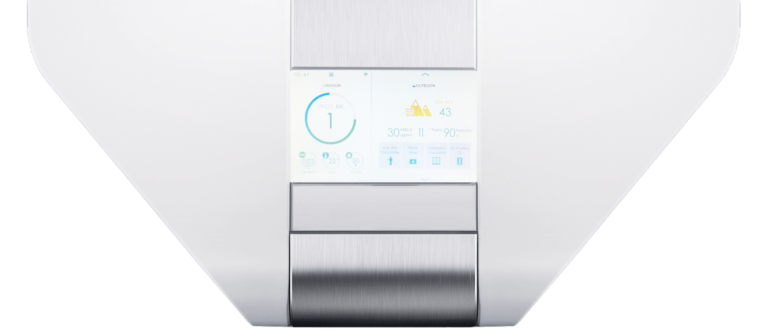 Standard equipment of all product series
More convenient and smooth control via display screen, automatic 15-second update of internal air information & hourly update of outside air information
standard equipment of all product series
detachable air quality monitor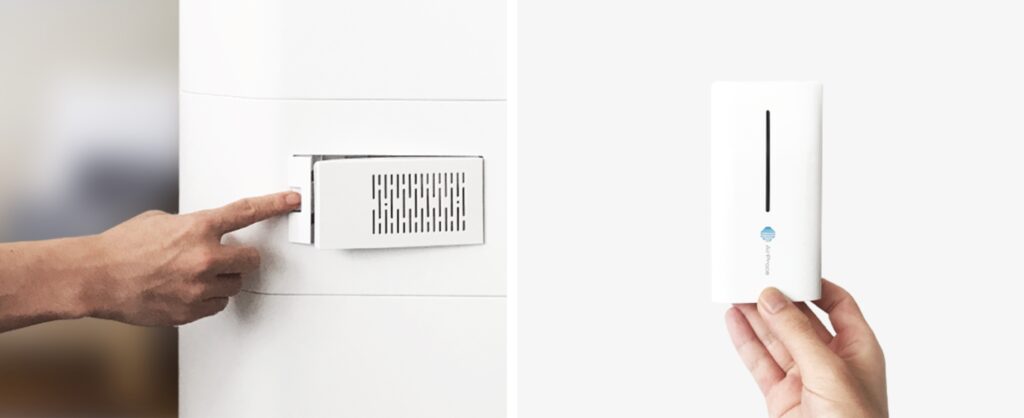 A detachable air quality monitor comes with all our products, and enable our customers to know their home air quality data like temperature, relative humidity, VOC, and PM2.5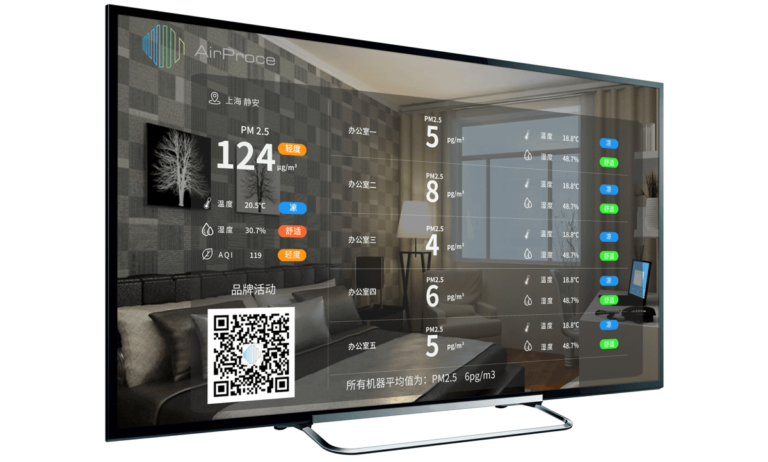 We are offering more convenient equipment management and maintenance services for more hotels, education institutions, fitness clubs and other service places. There you can manage up to 50 AirProce products at the same time and see the real-time contrast between the inddor and outdoor air quality.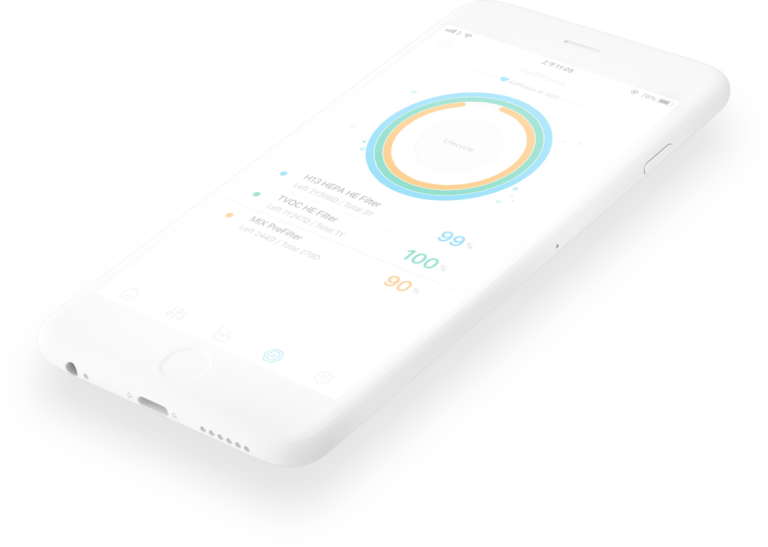 Convenient control, user-friendly, gain access to devices anytime & anywhere
Supports device bonding (up to 50 devices)